I got a review on my nails.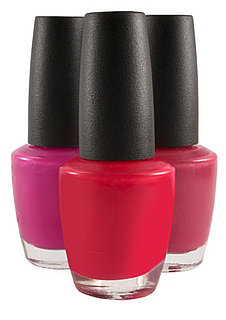 Ik vind het prachtig om een kleurtje op mijn nagels te hebben maar daarvoor moeten je nagels wel een goede vorm hebben en er een beetje mooi uit zien. Gelukkig zijn er ook nepnagels, deze verdoezelen je eigen nagels en het ziet er meteen mooi uit.
Ik heb nu weer een setje nagels van
SwapThatWorld
en graag wil ik deze voor jullie reviewen. Ik heb gekozen voor een setje rode nagels met aan de bovenkant een mooie afwerking.
Op het eerste gezicht zien de nagels er goed uit. Je ziet echter wel verschil met deze nagels en de nagels die je bij de Hema of Primark koopt, dit is niet meteen een slecht iets want zo kan het wel natuurlijker zijn en het lijken alsof je het zelf hebt gelakt.
Ik heb van mezelf geen super lange nagels maar een gewone, mooie lengte en dan is het toch wel heel erg wennen als ik deze nagels op heb omdat deze een stuk langer zijn. Persoonlijk vind ik nagels op deze lengte niet fijn maar dit verschilt heel erg per persoon. Als je het gewend bent om lange nagels op te hebben dan moet het geen enkel probleem zijn.
Hier zie je goed het verschil tussen mijn eigen nagels en de nepnagels qua lengte.
De nagels zien er wel heel erg leuk uit maar ze zijn niet handig om op een doordeweekse dag op te hebben en vooral niet als je het huis wil schoonmaken of moet werken.
De nagels zijn
hier
verkrijgbaar en verschillen per prijs omdat ze voor je op maat worden gemaakt. De nagels die ik heb kostten €8,00.